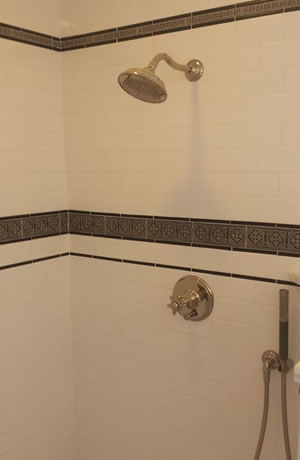 Have An Old Tub You'd Like To Convert Into a Beautiful and Luxurious Shower?
Do you have a bathtub in your bathroom that does nothing but take up space?  Converting that old tub (and the area around it) into a new shower is a very popular bathroom remodeling project because it offers excellent dollar value.  Your bathroom will look better, more modern and you'll use it and enjoy it even more if it's convenient and nice.
Star Remodeling is a bathroom remodeling contractor serving the Montgomery NY area.  We specialize in converting old and no longer used bathtubs into beautiful new, functional showers.  Whether you'd like a simple fiberglass shower insert for affordability or something more luxurious like a custom tile or stone shower we can help you.
Typically your tub-to-shower conversion can be completed in in just a few days, sometimes more depending on how much work you'll have us do.  For example, if you wanted us to do some custom tile work around your new shower or you want a custom tile shower surround then it might take us a little longer to do a quality job for you.
If you're just looking for a shower to replace your tub without the bells-and-whistles we can complete this for you in a timely manner so you don't miss a beat in your daily routine.  Every bathroom is different though and we'd need to look at yours first.
Important: Because tub-to-shower conversions are take place in a moisture rich environment it's important that precautions are taken to prevent any moisture, mold or mildew issues from arising with your renovated bathroom in the future.  With over 17 years of experience converting bathtubs into beautiful and functional showers you'll be in good hands!

Tub To Shower Conversions in Montgomery NY
Converting bathtubs into showers
Tub to shower conversions
Converting bathtubs to handicap safe showers
Converting bathtubs to walk-in tubs
New bathtub or shower tile surrounds
Your bathroom remodeling project is important to you, and it's important whoever you choose pay careful attention to detail especially in a room where so much moisture is present.
Do You Need To Convert Your Tub To a Shower In Your Montgomery
 Home?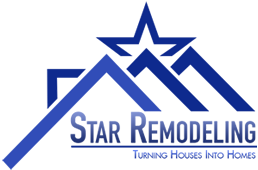 Do you have an idea for that old tub you'd love to see transformed into a more usable space?  Just move into a new (to you) home and want to make some affordable changes? Have you seen a beautiful shower in a magazine, or want to replicate that spa like experience you had on your last vacation? Tell us about it!
Star Remodeling can build you any type of shower you desire. With your creativity and our construction know-how we can work together to build you the ultimate showering experience.
If you'd like to receive an estimate and consultation for your tub-to-shower conversion in Montgomery please give us a call 845-421-0277 or fill out our contact form and we'll get right back to you.