Chester NY Home Remodeling Contractor
Home Improvement and Remodeling Contractor in Chester NY
We specialize in kitchens, basements and bathroom remodeling.
Star Remodeling provides professional home remodeling services in Chester, NY.  From installing new tile flooring in your bathroom to remodeling your kitchen to totally transforming your home we strive for quality and 100% customer satisfaction.  Remodeling or Improving your home or building should be an exciting and rewarding experience for you and it's a common goal when you're working with us.  Our extensive experience in all fields of residential construction and home improvement is reflected upon by the work we do and our word-of-mouth referrals.
Remodeling Projects We Can Do in Chester NY:
Home Remodeling
Home Additions
Kitchen Remodeling
Kitchen Cabinets
Kitchen Flooring
Kitchen Countertops
Bathroom Remodeling
Accessible Bathrooms
Tile Showers
Basement Finishing
Replacement Siding
Custom Decks
Garage & Shop Construction
Window Replacement
Remodeling or Renovating Your Chester NY Home
There are probably many different reasons you may wish to remodel your home.   Some homeowners choose to remodel because they live in an older home and it's beginning to look dated,  others choose to remodel because they've perhaps just moved into a new (to them) home and want to remodel it slightly to better suit their needs.  Your reasons for remodeling are personal and it's important to choose a contractor who understands your final vision.
When you finally decide to start your remodeling project there are many options and you'll be faced with many choices, materials, styles, prices, colors and more. Star Remodeling will walk you through all of these tough choices so you can be confident you've made the right choices for your home improvement project.
Having an experienced and professional Chester, NY home remodeling contractor come to your location to inspect your project and consult with you before providing an estimate will give you valuable insight into the costs and time associated with your remodeling ideas.
Remodeling Your Chester NY Home Doesn't Have To Be Scary…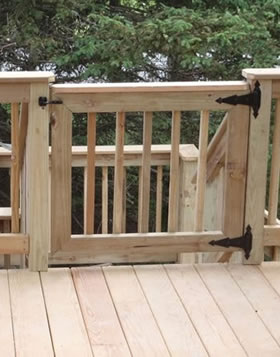 You can put our proven remodeling experience to work for you on any number of your home improvement projects. Give us a call, or fill out our request form and we'll be contacting you shortly. Remodeling your home can be a stressful experience if you don't have the experience of building and remodeling professionals to bounce your ideas off of and get their expert advice.
No matter how large or small of a remodeling project from a new asphalt roof on your home to a complete makeover of your exterior. Star Remodeling can help you transform any section of your home or small commercial building into something beautiful that you'll enjoy for many years.
Your project cost won't be inflated to pay for an expensive showroom, or fancy new trucks, just for the work performed on your home or business and you'll get an honest and fair estimate along with beautifully finished work you'd be happy enough with to pass onto your friends.  This is how our business continues to grow!